Euphoria Megaways (iSoftBet) Slot Review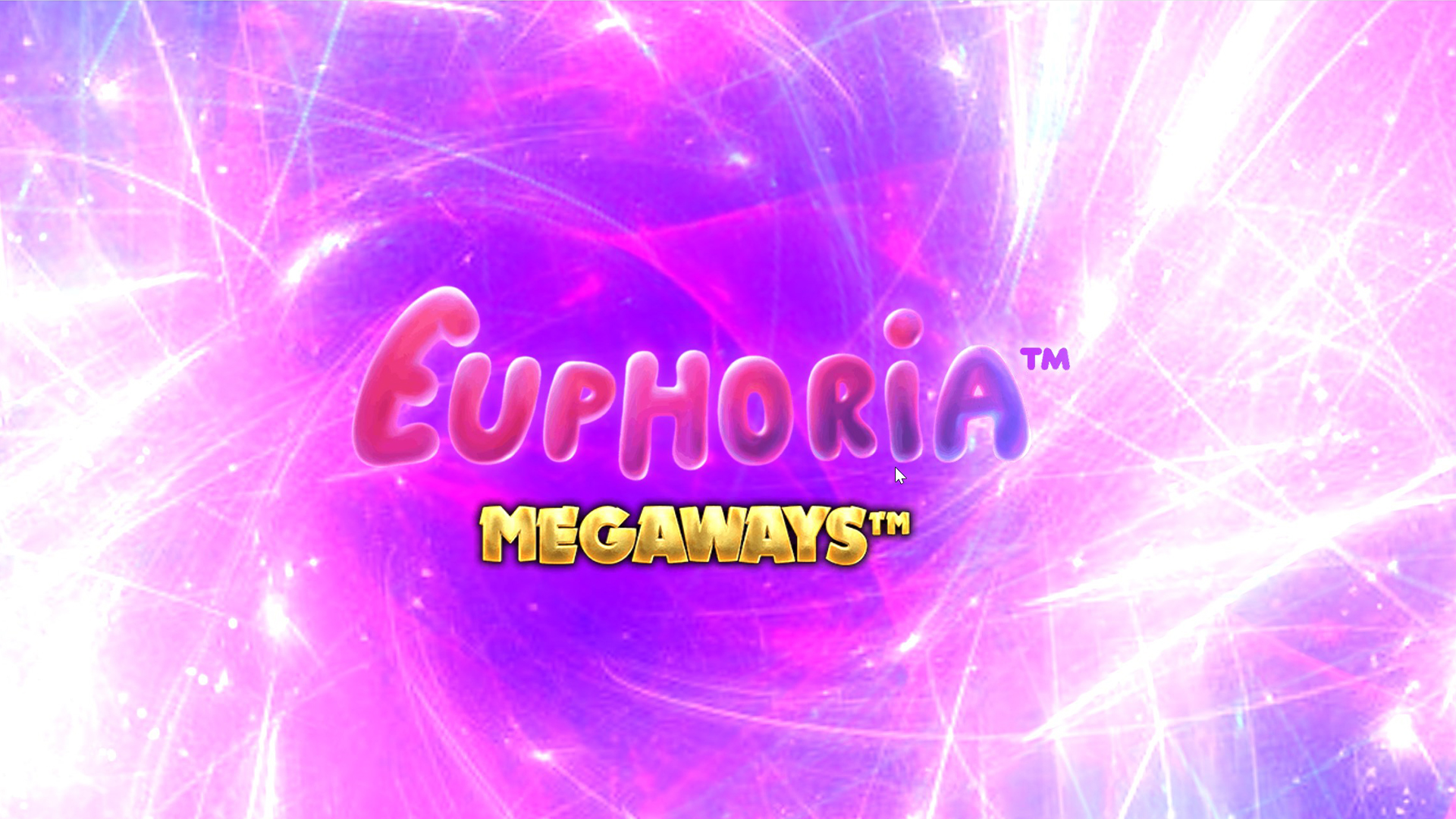 Play
Euphoria Megaways

on




























Euphoria Megaways: Slot Overview
Back in 2020 iSoftBet first introduced us to Euphoria. A pretty simple game that although it was so simple brought tons of fun to us and maybe also you. Back then it was added to the "Xtreme Pays Series", a series developed by iSoftBet to showcase their most volatile slots. Now, 3 years later Euphoria finally gets a successor in the form of Euphoria Megaways.
Euphoria Megaways is played on 6 reels and uses the Megaways technology, which means that every reel has a random amount of symbols from 2 to 7. This leads to up to 117,649 possible ways to win. Bet sizes range from 0.20€ to 20€ (or equivalent). Bet sizes may vary depending on where you play.
There are 10 winning symbols in total. And they actually are the exact same like they are in the regular Euphoria. We have the usual symbols from 9 to A on the lower end, which surprisingly all have a different payout for a full way. So for a full way of 9's you will get 0.4-times your bet size, 10's will give you 0.5-times, J's clock in at 0.6-times the bet size, Q's come with 0.75-times your bet size, for K's you will get 1-time your bet size and for the A's you'll get 1.25-times your bet size. So they are pretty close together.

Now let's take a look at the higher tier symbols. At first we have the Green gem clocking in at 2-times your bet size for a full way. Next up we have the Purple gem for 2.5-times your bet size. The second to last symbol is the Blue gem with 5-times your bet size and last but not least we have the Diamond for 50-times your bet size. So the payouts for the last two symbols definitely overshadow the rest of the field.
Euphoria Megaways: Special Symbols and Stats
Of course we also have Special symbols. Some of them are already known from the original Euphoria, but there are actually also new ones.
Let's begin with Scatter symbols. These are easily recognizable, not only do they make a destinct sound when they land, they also carry the lable of the game, Euphoria. Land at least 3 of them in a single spin to enter the Free Spins Feature. You might notice that these also come in a Red colour. We'll explain that later on in the Feature Overview of this online slot review.
Next up we have the Wild symbol. This can also not be missed since it has a big fat lable on it saying "WILD" and also has some flashy colours. The Wild symbol can only land on reels 2 to 5 and will substitute for any symbol except Scatter symbols.
Of course, one of the main "protagonists" the Star Wilds. As the name suggests, they also act as Wild symbols, substituting for any symbol except Scatter symbols. But they also carry a multiplier that is crucial to get big wins. As with the original Euphoria, Star Wilds cannot land in the base game, except for so-called Euphoria Spins. What exactly that is and how the multiplier works will be covered in our Feature Overview.

And now let's take a look at our new symbol, the Mystery symbol. These are also barely missable since they have a big question mark on them. The Mystery symbol can land on any spin, and when it does it will reveal a random paid symbol. Keep in mind that every visible Mystery symbol in a spin will transform into the same symbol. The game does not specifically say that Scatter symbols cannot appear in them but we highly doubt it.
So, let's talk about the stats of Euphoria Megaways. And unfortunately there isn't much we can give you. The provider iSoftBet is very withdrawn when it comes to stats about their games. The only stats we can give you is that it comes with an RTP of 96.0%, which is fairly close to the original Euphoria that has an RTP of 95.99%. The only other stat we can give you is the max win potential. This one is set to 10,000-times your bet size, which is actually less than expected, especially for a game that could have way more potential, but it is still a decent potential.
Euphoria Megaways: Feature Overview

Euphoria Megaways comes loaded with different features. We'll take a look at them and explain them to you as best as we can.
Multipliers can be found on the Star Wilds and are essential for Euphoria Spins and Free Spins. The way they work is as follows: The first Star Wild on a reel will always carry an x2 multiplier and is immediately safed on that reel, as you can see above it. Only if a reel carries an x2 multiplier, the next Star Wild on that reel will raise it to x3. All multipliers of every reel are multiplied with each other and then multiplied with every winning combination.
The Euphoria Spin can happen anytime in base game and is announced by the game lable "Euphoria" and a sweet voice whispering it to you. In a Euphoria Spin you are guaranteed to land at least 2 Star Wilds.
Max Megaways is another feature that can randomly appear on any spin in base game. Like the name suggests, while you are in a Max Megaways spin, you will always have the highest possible number of win ways available. This can also be combined with the Euphoria Spin, forcing the game to give you the maximum number of ways plus also land at least 2 Star Wilds.
Free Spins are triggered if at least 3 Scatter symbols are present on the board at the same time. This will grant you 8 Free Spins, with any additional Scatter giving you +2 Free Spins up to a maximum of 6 Scatters and therefore 14 Free Spins.
The Free Spins Feature actually works just like the base game, with one exception: Multipliers on reels don't reset. What that means is that you want to land many multipliers as early as possible. Because you actually need one on every reel to get a retrigger. If you manage to do that, and the multiplier gets higher, you will get +3 free spins, and spins get very valuable in the later stages of the bonus.
We already said that there would also be Red Scatters. These are necessary to trigger the Super Free Spins. Having at least one Red Scatter on your trigger is enough to get you into the Super Free Spins. Now, here's the thing: We can't actually tell you what exactly the difference is. You can't really see it in the feature itself, and the game only says that the Super Free Spins have "bigger payouts". And definitely, the game behaves different in Super Free Spins.
The Euphoria Bet is the Bonus Buy Feature of Euphoria Megaways. When clicking on it on the left side of the screen 3 windows will pop up with different buying options. First we have a simple Euphoria Spin for 30-times your bet size. Then we have the regular Bonus Buy option for 100-times your bet size. And last but not least you can buy Super Free Spins for 300-times your bet size. Of course the Free Spins and Super Free Spins buy come with at least 3 Scatters, but they can trigger with up to 6.

What's interesting here is the change of RTP. While we already said that the base game comes with 96.00% RTP, the Bonus Buy options come with a pretty significantly higher RTP. Euphoria Spin comes with 96.16% RTP, the regular Bonus Buy comes with 96.49% RTP and the Super Free Spins Buy comes with 96.46% RTP. Almost half a percentage point more is absolutely crazy for a Bonus Buy Feature.
Euphoria Megaways: Conclusion
Euphoria Megaways is the sixth addition to the Xtreme Pays Series and iSoftbet did a wonderful job in converting one of their probably most successful games into another version with popular mechanics. The Megaways technology perfectly fits to a game like Euphoria and iSoftbet did their best to give it a great design. Although we must say that many aspects of the game just have been copied, like the winning symbols and the music.
We like the idea of the random base game features. Sure, they are not new and basically they've just been converted into the game but that doesn't mean they are bad, especially since they can appear together. We also like the possibility of a Super Bonus, but we don't like how there is pretty much no information on what actually changes compared to the base game.
But all in all we are very happy with how iSoftbet handled the conversion from Euphoria to their Megaways collection. This concludes our slot review about Euphoria Megaways. It was fun trying out all of the features for you. Hopefully we left no question unanswered and we hope you will have lots of fun with it.