Secret City Gold (Pragmatic Play) Slot Review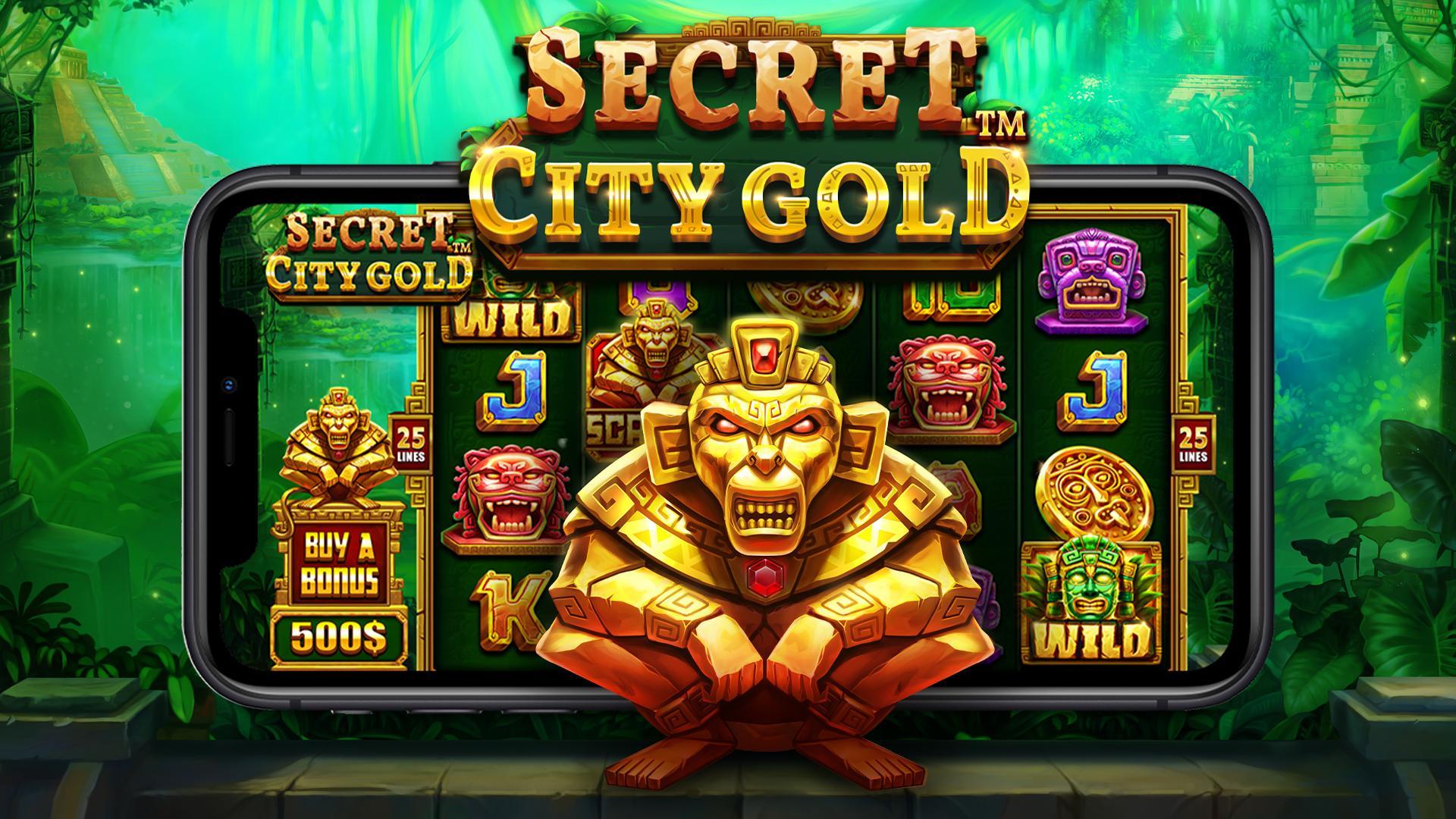 Play
Secret City Gold

on
OhMySpins Casino
Cazimbo Casino
Legzo Casino
BetandPlay Casino
Vinyl Casino
Casino Infinity
K8 Casino
JustCasino
Casino Rocket
Megaslot.io Casino
Winawin Casino
Manga Casino
Ricky Casino
Qbet Casino
Casino Buck
Metaspins Casino
N1Bet Casino
Scream Casino
Sportaza Casino
Zoome Casino
Katsubet Casino
Cashwin Casino
Richard Casino
Freedom Casino
Wild.io Casino
Stay Casino
Slotozen Casino
Bizzo Casino
National Casino
Dolly Casino
Lucky 7even Casino
Kas.Casino
Slotman Casino
LuckyStart Casino
Boomerang Casino
Casino Kakadu
Loft Casino
LuckyWins Casino
Goodman Casino
Lucky Elf Casino
Mirax Casino
Arlekin Casino
Axe Casino
Westpoint Casino
LetsLucky Casino
Platincasino
Slotvibe Casino
Vave Casino
Casinoly Casino
Playfina Casino
SG Casino
King Billy Casino (Malta)
Lucky Dreams Casino
Nine Casino
Lucky Elektra Casino
Oshi Casino
QuickWin Casino
N1 Casino
Joo Casino
Stake Casino
DundeeSlots Casino
JeetCity Casino
Zotabet Casino
20Bet Casino
Fight Club Casino
BitSpinCasino
King Billy Casino
Abo Casino
Ivibet Casino
BoaBoa Casino
SlotsPalace Casino
Dbet Casino
Crocoslots Casino
GreatWin Casino
Voodoo Casino
LevelUp Casino
Run4Win Casino
Hellspin Casino
Empire.io Casino
Igu Casino
Skycrown Casino
Buran Casino
SlotHunter Casino
SpinFever Casino
Fezbet Casino
Neospin Casino
Rockwin Casino
Asino Casino
7Bit Casino
Cadoola Casino
Bitkingz Casino
Greenspin.bet Casino
BC.Game Casino
Neon54 Casino
Secret City Gold: Slot Overview
Secret City Gold by Pragmatic Play takes the player back into the past. Back into a world where not almost every secret of the world has been lifted. Back into a time of the maya's and inka's. With gigantic temples built in jungles. Where the golden monkey resides as idol. Of course these are only theories and speculations but that and more awaits you in Pragmatic Play's Secret City Gold.
Secret City Gold consists of 5 reels with 4 symbols on each reel and is played with 25 set paying lines. Although, under certain circumstances you will play with Winning Ways, but we will cover that in detail later. Bet ranges on Secret City Gold go from 0.25€ up to 125€ (or equivalent). Bet ranges may vary depending on where you play.
But not only the range of bets you can place is high, the range of winning symbols is also pretty neat. Let's begin with the lower paying symbols. These are not too spectacular, it's the usual stuff from 10 to A, nothing too special. What's interesting though is that actually every symbol has their own payout, except for the 3 of a kind 10's and J's but that's the only thing. This is somewhat rare since most of the time the symbols 10, J and Q often have the same payouts, but not here. But of course the payouts aren't that great, 10's as lowest symbol clocking in at 0.4x per full line and A's as the hightest low-paying symbol will give you 1x per full line.
Now let's see what we have at the higher end of the paying symbols. And describing these is going to be unpleasant. On the top end we have the Blue Frog, the Purple Monkey, the Green Snake, the Red Lion and last but not least the Ancient Coin. Of course this was from lowest to highest, with the Blue Frog awarding you 1.2x per full line and the Ancient Coin awarding you 4x per full line. You might think now that these payouts look pretty bad, considering that a full screen of the Ancient Coin is only 100x, but the only thing we can tell you is: read on, it will all make sense. Because the Ancient Coin is not our Top Symbol.
Secret City Gold: Special Symbols and Stats

Where there are paying symbols there usually also are special symbols. And in Secret City Gold's case, there aren't too many. First up we have the Scatter symbol. This symbol is represented by a Golden Monkey and is also labeled with "SCATTER". Hit 3 or more of them on the board at the same time to trigger the free spins feature. Hitting more than 3 Scatter symbols will not award you with more free spins but with a higher payout. 3 Scatters will pay 2-times your bet, 4 Scatters will pay 4-times and 5 Scatters will pay 50-times your bet. And our second special symbol is the Wild symbol. This one is represented by an ancient green mask and is labeled with "WILD". The Wild symbol does not only substitute for every other symbol except Scatters, but it also has its own payout, paying 8x per full line, making it also the top symbol. Additionally the Wild symbol can appear on all reels, which makes sense if you can get a full line.
Now let's look at some stats. Secret City Gold comes with an RTP of 96.06% and has a whooping max win potential of 10,000-times your bet size. This is a rather unusual max win potential from Pragmatic Play, given that many of their online slot games are capped at 5,000x. Nonetheless, these max win potentials are realistic and we're sure that it won't take long until someone will hit the win cap. If you want to try it yourself, go ahead, but be warned. The max win probability is at 1 in 3,762,230 spins. That means there is a 0.00000026% probability in every spin to hit the max win. Doesn't look too good, does it? However, that doesn't change the fact that this game can pay pretty good. On average you will get a win once in every 3 spins, the chance to hit 3 or more scatters is at 1 in 189.2 spins. So these probabilities are pretty common and nothing really extraordinary.
Secret City Gold: The Golden (Monkey) Idol
We're sure everyone of you is familiar with the famous Golden Idol. But where exactly does it come from? Well, to be honest, it is hard to recreate the story behind it. The most obvious start to this would probably be the film Raiders of the Lost Ark from 1981, where Harrison Ford made his first appearance as Indiana Jones. In this film Indiana Jones finds a Golden Idol of the Chachapoyan tribe that he wants to take with him. This idol however is used to hold traps in place. This is where the famous switcheroo trick comes from, where you switch one item with another of the same weight, shape or height. But how did this Golden Idol turn into a Golden Monkey Idol over the years? To be honest, we have no clue. The only thing we can tell you is that the Golden Monkey or Monkey Idol is still present in modern pop-culture, even in various video games, movies or tv shows.
Secret City Gold: Feature Overview
Secret City Gold has a few unique features that really make this game special and interesting to play. Let's take a look at them.
To keep things in shape Pragmatic Play came up with the idea of Shape Wins. At every spin there is a chance for a random shape to appear on the board at the end of the spin. This shape has not to be fully visible. But once its on the screen you will profit off of Shape Wins. Once the shape is on the screen, it will take one random symbol inside this shape and transform every other symbol inside that shape in the chosen symbol. And yes, the symbol is random, so even if you have 8 Ancient Coins and one 10 in there, it can pick the 10 and replace the Ancient Coins. Now here's the thing though: Once all of the symbols have been transformed, the symbols pay out in ways, anywhere on the board. So they don't have to be adjacent, they will still pay in ways. This might sound a bit confusing but you will get the hang of it once you see it yourself. Additionally, every Shape Win will be accompanied by a random multiplier from 1x to 10x.

As we mentioned before, 3 or more Scatters will trigger 8 free spins. You can't get more than 8 on the trigger and you can't really retrigger, but what you can do is land Scatters during free spins. Every Scatter landed will grant you one additional free spin. And you will need them. Because what makes the Free Spins feature special is an increasing multiplier. First of all, during Free Spins, the game pretty much behaves like in base game, with the exception that you have a higher chance of getting Shape Wins. But these are needed after all. Do you remember the multiplier that comes with a Shape Win? This multiplier is now safed and then applied to your current and all future Shape Wins. So the higher your multiplier is, the more valuable your spins get, so you want to land as many Scatters as you can if you have a high multiplier.
Like many other Pragmatic Play online slot games Secret City Gold also comes with a bonus buy feature. The feature is accessible right below the Golden Monkey Statue and clocks in at 85-times your bet size. While it is not unusual that bonus buy features have a slightly higher RTP than the normal base game, the RTP of the bonus buy feature in Secret City Gold is actually quite a bit higher. When using the bonus buy feature, the RTP is set to 96.22%, which doesn't look that much bigger than the normal RTP of 96.06%, but it actually is a big difference. When buying a bonus you will of course always get at least 3 Scatters, but there is also a random chance to get 4 or 5 Scatters.
Secret City Gold: Conclusion
Pragmatic Play's Secret City Gold is a fun game, we can't say anything else. The studio did a great job with the theme, the music, the design of the symbols and everything around it. They also had a splendid idea with Shape Wins, something we haven't seen in this form in any other slot we encountered yet. We would love to see this mechanic in future releases. One thing we are a bit sceptic about though is the max win probability. The max win potential of 10,000-times your bet size is great, but there are games out there, also from Pragmatic Play, that offer a higher max win potential with an even higher probability. An example for that would be Might of Ra, which has a max win potential of 22,500-times your bet size with a probability of roughly 1 in 1,02 million spins. Of course the max win will be hit in Secret City Gold sooner or later, but it still strikes a sour note.
Otherwise we can't really say a negative think about Secret City Gold. The bonus buy feature is a welcome option if you don't want to wait for a bonus. And even the higher RTP in the bonus buy feature kind of suggests that it is better to buy a bonus, but this is just our impression. The base game is definitely not boring, especially because of the Shape Wins mechanic.
This concludes our slot review about Secret City Gold. We had a fun time playing and trying it out for you. Hopefully we left no question unanswered and we're sure you will have just as much fun as we had.